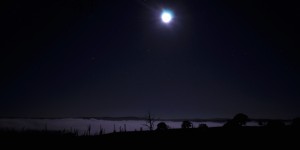 "What a beautiful night" I said as I got out of the car at the farm, just after sunset.
I stretched my arms and legs (we'd been in the car for 4 hours), looked around and sighed.  It was still, quiet and the stars were all just appearing in the clear sky.
We started unpacking the car and I checked the thermometer. It  told another story: it was 9oC. It's fascinating how your perceptions change according in different situations.
I hate cold. It doesn't matter how many layers I put on I can't get warm. I've been out at the farm some nights where I've been so layered up I can't move, where the only thing visible has been my eyeballs. And they were cold!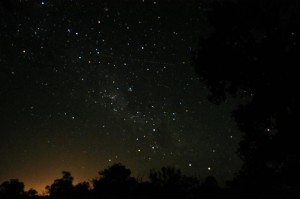 So for me to think 9o constituted a beautiful night is a big thing. Especially when it was 20o when we left home.
I think it was partly because it was so still. There was not even a hint of a breeze, and wind always makes things worse.
But mainly I think it was because we were at the farm. Right away from everything, with the only other visible lights being those of the stars.
That wasn't enough to not want to light a fire though – my perceptions hadn't changed that much!
Nor had they changed that much the next morning when I got up to the thickest fog I'd ever seen. I was planning on getting some nice sunrise photos, but that wasn't possible. It wasn't until well after 9am that the fog started to lift enough for me to take photos that weren't just a complete white out.
And still it was cold. Very cold! As cold as it looks.