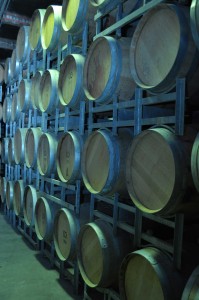 I've just been in Adelaide for my sister's birthday. Whenever I'm there we go out to wineries, drinks, festivals and for meals. Normally it's fantastic, Adelaide does these things very well, but a couple of incidents make me think Adelaide is catching the rude Sydney waiter disease.
My sister, niece and I went shopping for a dress for her party. Of course, while we were there we went out for a nice lunch. We picked a nice place – the Wine Underground on Grenfell Street. The décor was lovely and the wine list impressive – including Krug at $800/bottle.
But the service was crap.
We were seated and got our bottle of champagne (not Krug) almost immediately. That was very impressive, but it was all downhill from there.
I almost had to tap dance on the table to attract the waiter's attention to come and take our order. The two waiters on duty very carefully avoided looking around whenever they were in the restaurant. They left the kitchen and made a beeline for whichever table they were delivering food to. Then they turned around and walked straight back. It was almost like they had blinkers on.
As a vegetarian it can be difficult to order things that I can eat in restaurants, so I often have to ask about ingredients. We decided to order from the tapas menu, but there were a few things we needed to check first.
"What are the dips?" we asked (there's a platter with 3 different dips)
"They change every day" responded the waiter "so I'd have to ask in the kitchen."
That was bad enough, but then he went on "Do you want me to ask, or do you just want to order it?"
Wtf???
I was happy to write this off as a one-off, but then we went to Chain of Ponds winery.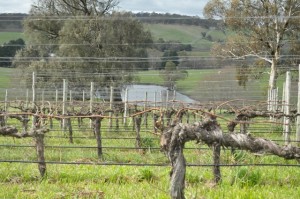 One of my friends had done some checking on the internet and found great write-ups of Chain of Ponds. James Halliday had given it 5 stars, and it was only 15 minutes away so we decided to go for lunch and to taste some wines.
Everything was fine when we got there. It was a bit crowded but Romeo behind the bar was doing a great job. He made us feel welcome and told us about the wines. We were a bit late for lunch, so we asked if we could just get a cheese platter. That's when the trouble started.
"Did you book" asked the woman in charge. It was just after 2pm and the restaurant was emptying.
"No" we replied
"Well, it is winter reds weekend and we're very busy" she responded "I'll see what we can do"
20 minutes later when we'd just about finished all the tasting we wanted, and there were only 2-3 tables of people left in the restaurant she came back
"Did you want a cheese platter? You can sit at any table" she said
Why it took 20 minutes I don't know. Anyway, we got a glass of wine each and went and sat down. Halfway through our glasses of wine she came back "What would you like to order?"
Another WTF moment.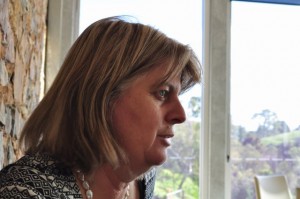 But it wasn't all bad. The Inglewood Pub, on North-East Road heading up through the hills was fabulous.  The service, food and atmosphere were all spot on. That's the spot chosen for lunch on her birthday, and it couldn't have been better for a relaxed family lunch. We sat on the (enclosed) balcony, with the fire going in one corner and a fabulous view through the floor to ceiling glass walls. I'd recommend it highly.
So here's a tip. You work in the service industry – service is an expectation. It's not hard – just think about what you like when you are the customer and apply that.
And another word of advice – I will eat at a place where the food is only OK but the service is great, rather than vice versa.
Poor service is so common I can say without much doubt that we've all been there – and wanted to (or even did) walk out of places because of it. So what's the worst service you've ever had? And have you walked out of a place because of it?