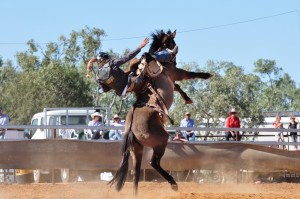 There are a lot of festivals coming up in outback Queensland. So many that it's just impossible to get to them all, so I've been picking out the ones I want to go to.
Planning for my solo outback trip is underway, and I'm speaking with somebody about sponsoring at least part of the trip. It's very early days so I can't say anything yet, but things are looking positive.
It's the 40th anniversary of the Julia Creek Dirt and Dust this April and I would love to be there. I've been to Julia Creek a couple of times now and loved it. It's a very small town in outback Queensland, between Richmond & Cloncurry, and it's beautiful, and surprising. Last time I was there we stopped for a day and ended up staying for 4.
I've been trying to get to the Dirt n Dust ever since I first heard about it a few years ago. It sounds like a lot of fun, but unfortunately I don't think I'll get there this year either.
There are so many that I'd like to get to, but I have to try to restrict it to something manageable. That means going to a few things that are close together in both time and distance. And something that will get me out of Sydney in the middle of winter. Not that it's always warmer in the outback – it is desert after all and can be freezing, especially at night.
What I've come up with for now, and it could always change of course, are the following four festivals:
| | | | |
| --- | --- | --- | --- |
| Month | Day | Event | Place |
| June | 27 – 6 July | Vision Splendid Film Festival | Winton |
| July | 4-6 | Rodeo, Campdraft & Gymkhana | Bedourie |
| | 9-10 | Big Red Bash Music Festival | Birdsville |
| | 12 | Camel Races & Camp Oven Cook Off | Bedourie |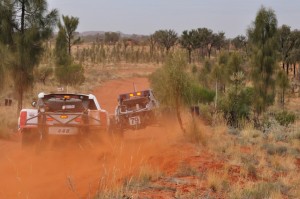 There's also the Birdsville Horse & Motorbike Gymkhana on 28-29 June which looks good, and the camel races in Boulia, but that is a lot of driving up and down the same road from Winton to Boulia to Bedourie to Birdsville and back the same way again.
If I finish with the Bedourie camel races then I can cut across to Windorah, or maybe head on up to Hughenden for the rugby 7s on 19 July.
Or if I cut out the Bedourie rodeo then I can head from Winton to Birdsville via Haddon Corner, and then go from Bedourie up to Boulia for the camel races there on 18-20 July.
Not to forget the Finke Desert Race in Alice Springs in early June. Maybe I could start there then drive across to Queensland!
So many choices!
And I know it doesn't include the Birdsville Races. When Doc and I went to the Cape in 2011 we were driving back that way at the time the races were on. There were so many cars driving towards Birdsville that we decided to give it a miss. We drove down from Winton to Windorah and turned left. After so much peace and quiet camping in the outback neither of us could face the crowds.
So that's the choices for now. If anybody has any other suggestions or recommendations I'm always happy to hear them.
Or if you want to find out about more Outback Queensland festivals check out their website