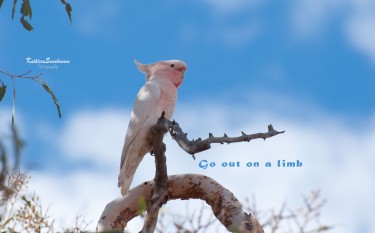 I am about to have an enormous adventure, driving around outback South Australia on my own. I am so excited. But you know the two biggest questions I get– "aren't you scared?" and "isn't that dangerous?"
Seriously. So much to see, do, and experience, and you think I should concentrate on fear?
No, I haven't seen Wolf Creek, but yes, I know the story. I've even been to Barrow Creek where the Joanna Lees/Peter Falconio incident happened.
Yes, I heard about those two young women who were viciously raped and almost murdered at a deserted beach in South Australia (the same state I am travelling in).
And yes, I have heard about all the people who have died after their cars broke down in the outback.
As a matter of fact, I have probably heard every story about every bad thing that has happened to absolutely everybody in the outback.