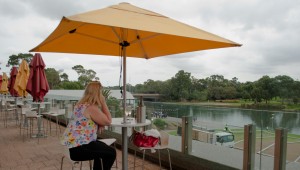 I think it's a sister thing, the sort of thing you only get with someone you grew up with and know well. It doesn't matter how long it's been, when you do see each other you pick up again from where you left off last time.
And for me and my sister, that's with champagne, or sparkling wine at least.
So it's just as well we were in Adelaide.