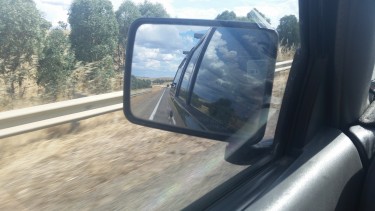 We're having a different Christmas this year.
Christmas is a big deal for me. Every year on Christmas Eve we all get together – my kids, Doc's kids, their partners, and our grandchild – for a big family dinner. My kids usually stay the night and we get up early (or at least I do) to open presents and have a special Christmas breakfast.
But this year Doc and I are going to Adelaide instead.
My parents live in Adelaide, as does my sister and her family. It's been a long time since I spent Christmas with them all, and with my parents now in their 80s I figured now is the time to do it again.
So here we are, Doc and I off on another road trip. Of course, even at Christmas, or perhaps especially at Christmas, our road trips don't always go according to plan.