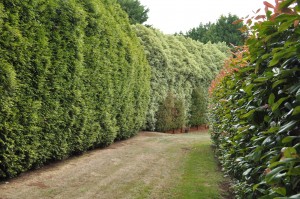 The Southern Highlands – Bowral, Mittagong, Berrima, Moss Vale. Antiques, pubs, markets. Frost, fires, country walks.
As if that's not enough, there's more.
I was working in the Southern Highlands in December, so I got a chance to do quite a bit of exploring. Driving along the back roads I discovered that the defining feature of the Southern Highlands is hedges. Tall hedges, short hedges, long hedges, thick hedges, hedges that surround paddocks and houses. Hedges everywhere.