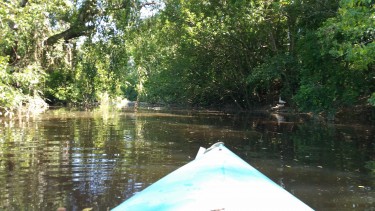 Have you ever seen 5 'women of a certain age' canoeing? Two of them in a double canoe?
It looks pretty much as you're imagining it does.
After 3 days spent hanging around in Sawtell, dividing our time between the beach and home, with perhaps a walk or some fishing in between, we decided we all wanted to do something a bit more active. The golf that three of our members played doesn't count as active.
So in between glasses of wine and hands of 500, we poured over the guidebooks and came up with … drum roll please …. hiring canoes on the Bellinger River.