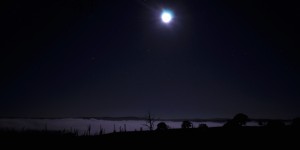 "What a beautiful night" I said as I got out of the car at the farm, just after sunset.
I stretched my arms and legs (we'd been in the car for 4 hours), looked around and sighed.  It was still, quiet and the stars were all just appearing in the clear sky.
We started unpacking the car and I checked the thermometer. It  told another story: it was 9oC. It's fascinating how your perceptions change according in different situations.