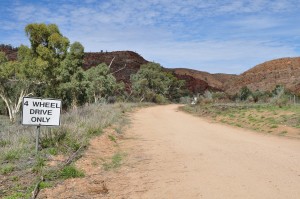 We're at Ross River Resort in the East McDonnell Ranges and contemplating a drive down to N'Dhala Gorge tomorrow.
There's a few "ifs". IF it doesn't rain overnight (it's now cloudy and very cold). And IF I decide that I can get through the first lot of water (already quite deep).
I'll decide in the morning.