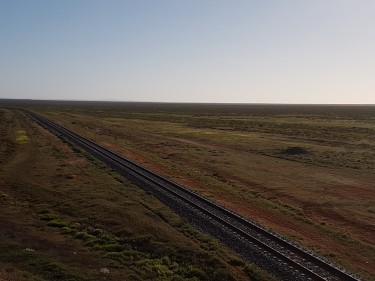 Goats.
There are millions of goats roaming outback Australia. And I saw a lot of them today.
As you do when you're outback, I was keeping an eye out for animals. I really wanted to see kangaroos and emus (without running into them with the car), but what I saw were goats. Everywhere, there were goats. Beside the road, in paddocks, through the trees. Everywhere I looked I saw goats. At one stage there were so many goats in one area together I thought it was a paddock of sheep.
Can some enterprising council please get all the property owners to work together, find some funding, and have a "goat eradication week"?