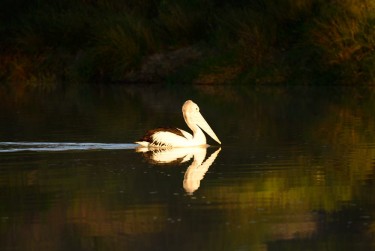 I'm going to go out on a limb here, commit sacrilege, and say I am sick of boys' own adventure stories in the outback.
As you do when you're in Maree waiting to drive up the Birdsville Track, I began re-reading Tom Kruse's story of forging the Birdsville Track for the mail run from Maree to Birdsville.
I heard and read a lot about Burke & Wills' (doomed) expedition, Ludwig Leichhardt's disappearance somewhere in the desert, Reg Sprigg's crossing of the Simpson, Charles Sturt, early pastoralists battling the elements to open up the outback, and a seemingly never ending parade of other blokes doing bloke stuff.