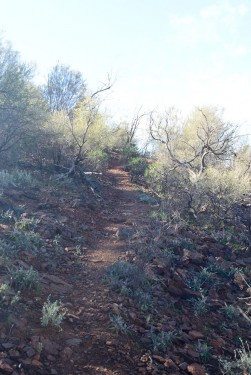 Buns of steel.
That thought is keeping me going up the ridges and rocks on my walks in the Flinders. That and all the people over 60 (and even over 70) who keep passing me.
Stopping to take photos, and to soak in the atmosphere, is my excuse for being slow.
And it's true. To a degree. I'm also not very fit. Going to the gym 3 times a week to get fit before I came away sort of petered out. It was cold and I'd rather stay in bed. Perhaps a fitbit would have helped!