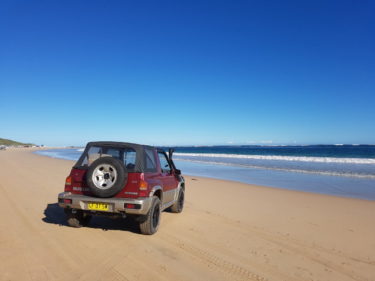 I had my first lesson driving on sand today, so now I'm ready to tackle the Simpson Desert!
The Simpson was my original choice for this year's trip, but I decided against it because I didn't feel confident that I had enough experience diving on sand.
But now, after an hour driving around in sand with Doc in the passenger seat telling me what to do, I am fine!
What could possibly go wrong?