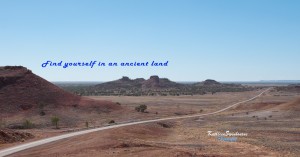 One of the best things about going on holidays is thinking about where to go. And while doing that, looking back on where you have been.
Should I go somewhere completely new? Or go back to somewhere I really enjoyed before?
Parachilna or Woomera? Uluru via Oodnadatta, or the Simpson?
Australia is such a vast country that you can travel for years and not see it all. Or you can go back to familiar places via a new route. Some places just keep drawing you back.
Here are my top five places to visit again, all of which, except Uluru, are not on the main tourist lists: Continue reading