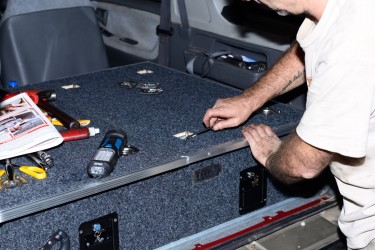 It is very important that you make sure EVERYTHING works before you start to rely on it. And not just that it works, but that it does what you want it to do.
We've been looking at drawer systems for the back of my Vitara.
We've done this so often, you'd think we'd know what to do by now.
Doc bought drawers for the Cruiser before we went to the Cape a few years ago, and they were brilliant. They made life so much easier when travelling.
I loved them so much that when I went away in the Triton he custom made drawers for the back, and a shelf to go in place of the back seat for the fridge and other equipment.
Now I have the Vitara, so I need drawers for that as well.