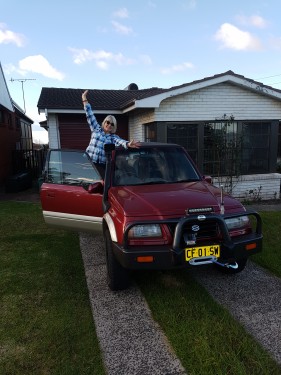 So much for my triumphant setting off to go to the desert.
I got as far as Adelaide where I finally conceded. The car is at the mechanic's getting a new head gasket.
Despite (or perhaps because of) driving 1700k in 2 days OK, the problem is getting worse. Water is being pushed out of the radiator and the engine is overheating (in that order). It is also guzzling petrol, and that is getting worse too. I was considering driving home to get it looked at, but I'm not sure I would make it that far. I also don't think I can afford the petrol at this rate!! My fuel consumption has increased by about 60%.
So I'm still in Adelaide. There are worse places to be.