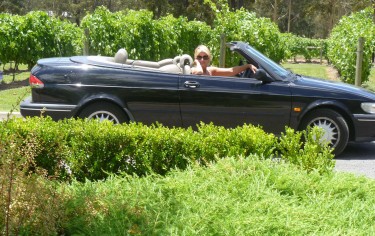 I'm buying a new car (well, a new second hand one).
After 5 years with my beloved Saab convertible I think it's time for a change. I think. I really do love that car!
But it's not very practical when I have a lot of gear to cart around, and when I'm driving through fields and along dirt roads. It's even less practical when I can't drive through a field so have to park the car and carry all the gear across!
So I'm looking at a 4WD.