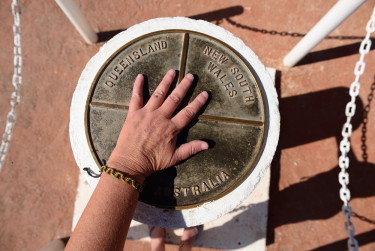 I'm sitting at the Corner Store.
Not the one down the street from home, the one at Cameron Corner, where three states meet: New South Wales, Queensland, and South Australia. I'm not sure which state I'm in, or should that be what state I'm in.
And I drove the Strzelecki and Old Strzelecki tracks to get here.