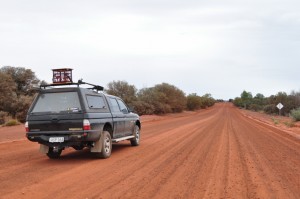 "I love our adventures" I say to Doc when we're travelling.
Usually this means "We're lost", but that's how we have our best adventures.
We have a philosophy when we travel – be prepared, but don't over plan. That means being flexible enough to take a detour on a whim, but prepared enough in case it doesn't work out. We always have lots of water, food, shelter and emergency equipment. And a map, blindfold and pin for an adventure into the unknown.
Wending our way home from the Gulf we picked a different destination each day, staying off main roads. I spied tiny letters on the map: "mud springs". Of course, we had to go.
You learn on an adventure. Despite its arid interior there's plenty of water under Australia. The Great Artesian Basin is an underground reservoir covering ¼ the size of the country. Because it's hot water all that steam build up has to escape somewhere, and Eulo is one of those places. The fresh water made it an important place in Aboriginal culture. More recently it helped open up Australia's dry interior and provided water for long, dusty cattle drives.
And now there are mud baths.
Not every part of an adventure has to be strenuous. After weeks of bush camping a mud bath was perfect to wash away all that red dirt.  The typically Australian corrugated iron outdoor bathrooms, with a sunset view, made it one of the best (and most luxurious) adventures yet.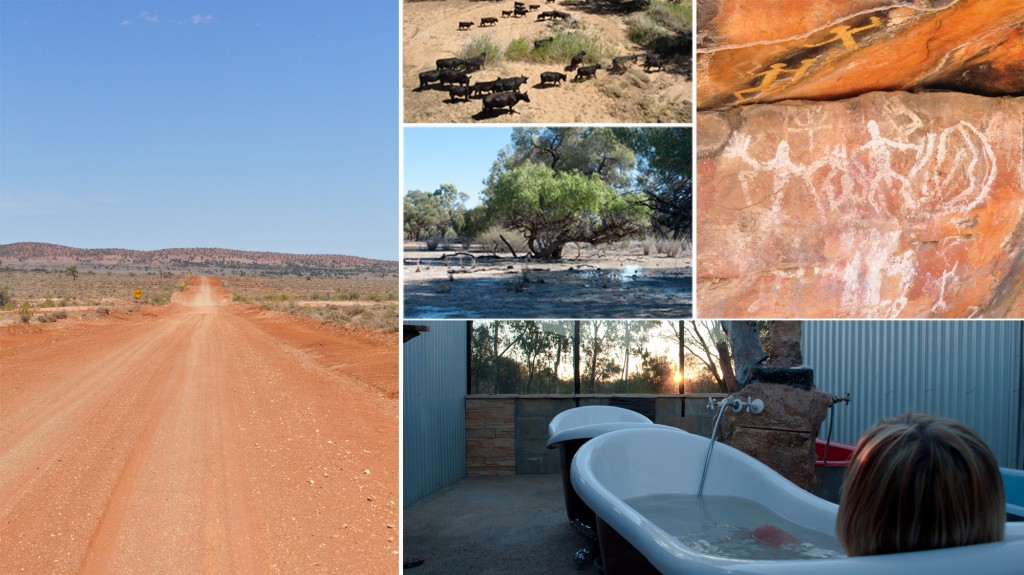 If you want to enter the "What does adventure mean to me" competition for a chance to win $2,000 in travel prizes, click here.
Don't forget to invite two other bloggers to enter. I'm inviting three great Aussie bloggers :
Good luck!