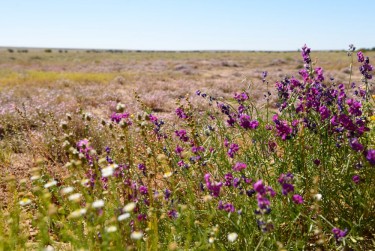 I've had two trips to the desert over the past few years and both times I've seen wildflowers.
This time, through the Flinders Ranges, along the Birdsville Track and then back down to Innaminka and Cameron Corner the flowers were stunningly beautiful.
Contrasted with the red dirt and the blue skies it was amazing. Not only are there wildflowers, but there are birds everywhere.
It only takes a little bit of rain and the desert comes to life.