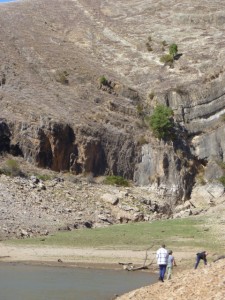 "Torches!" Doc exclaimed as we were driving down the Hume Highway. "I forgot the torches."
Those of you who follow this blog regularly will know that just about every time we come to the farm we forget something. At least torches aren't essential – we always keep a couple of spares down there and there's solar lighting in the house. Little did I know just how essential the torches were going to be, but more of that in a day or so.
It wasn't until we were unpacking that I discovered the most essential thing that we forgot.
"Where's my camera bag?"