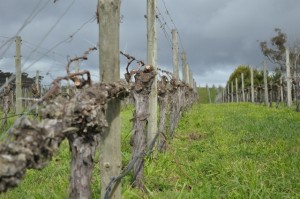 The Barossa Valley.  Australia's premier wine making region right on Adelaide's door step.
Or is it?
Well, it is on Adelaide's doorstep, but whether it's Australia's premier winemaking region depends on what type of wine you like.
I lived in Adelaide for a while many years ago, and I had many weekend trips to the Barossa Valley. Whenever somebody came to visit it was always the first place they wanted to go. We went for harvest festivals, food & wine festivals, and just because. We always had a great time, but looking back on it, even then I didn't get much in the way of wines I really liked.
The Barossa Valley is not a white wine making region – or at least not a sauvignon blanc or semillon wine making region.
But it was on the list, so off we went.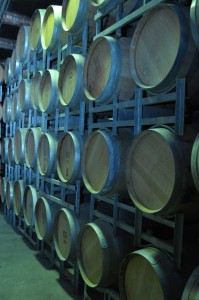 As my sister lives in the foothills, that's where we started, meandering our way  up to Williamstown and the Barossa. First stop was Glen Ewin winery with its beautiful grounds perfect for my niece's wedding (Jarad???). Unfortunately, being a Wednesday, it was closed, so we moved on to Kersbrook Hill, which was open and where we were the only visitors. That's what I love about small wineries, they're very rarely crowded and the people behind the bar are the winemakers who love to tell you all about their product, from where and how the grapes are grown through to why it's named what it is. Sometimes you get a fascinating family and/or local history along the way, and often you find beautiful wines.
On one of our girls' weekends in the Hunter Valley we went to Pokolbin to some of the major wineries. It was a nightmare. There were so many people that it took ages to get to taste the wines and when you did finally manage it the staff had no time to talk to you. It was just as well you can go to any large bottle shop to taste those wines. So we took ourselves off to Lovedale, where the wineries are smaller and the crowds non-existent, and had a lovely time learning about and tasting different wines.
But back to the Barossa, and Kersbrook.
Of course, we started with the bubbly, and not just because we both needed a hair of the dog, but because it's a good palette cleanser. At least that's what we were told, and we're sticking to it.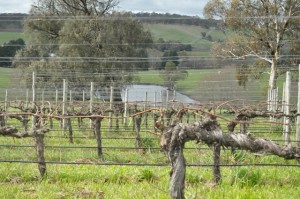 Then we moved on to the riesling, and then … I stopped while my sister tried out the reds. That's my experience at a lot of wineries. I try the whites (that's plural if I'm lucky) and then sit around a lot while everyone else tastes the reds. I'm not a red drinker. The first time I ever got drunk it was on red wine and I haven't been able to touch it since. Actually, it was blackberry nip, after all I was only 13 and it was the 70s, but it was close enough to red wine for me to not be able to even smell it now. I'm just eternally grateful that I was too poor and unsophisticated to get drunk on sparkling – imagine never drinking champagne!
And yes – I can do the math and I can still be 13 in the 70s and 37 now!
From Kersbrook it was on to a few more wineries I'd never heard of where we tasted more boutique wines, and bought a few as well. I'm not going to recommend anything in particular here because that's the beauty of wine. You like what you like, and you go to wine regions to taste those wines you can't get elsewhere.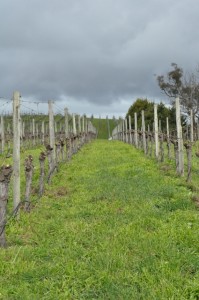 But no – no matter how much you tell me I'll like your red wine because it's different, I won't. Not even if it's rose. Not even if it's got bubbles in it. Ditto chardonnay, though I do often like that if it has bubbles in it.
The Barossa might not be my favourite wine region but that doesn't mean it's not good in its own right. Some of the whites aren't bad, they're just not as good as those from the Adelaide Hills, and of course it's always difficult not to make the comparison, especially when you're that close. But if you like red wines, then the Barossa might just be the place for you. But go to the small wineries.
Disclaimer : The photos on this page weren't taken on this trip to the Barossa. It was raining and the light was terrible, so these are from a previous trip. But that's the subject of another blog.