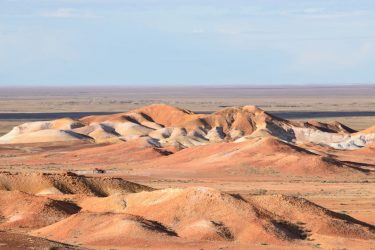 Coober Pedy.
It's not as I imagined it would be.
Yes, there are a lot of opal mines, surrounded by even more mounds of dirt, looking a bit like crab holes in wet sand. You know how little crabs throw balls of sand all around their hole while they're digging? Well, that's what the surrounds of Coober Pedy reminded me of. If we really are in the Matrix, or there is a giant looking down on us, I'm sure that's how Coober Pedy would look to them.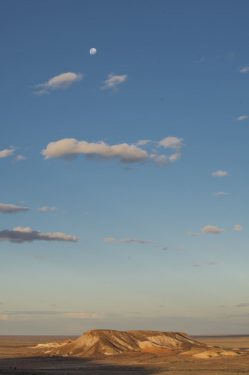 But it's not a lawless outback town where everybody lives underground. At least not all of it. I'm sure there are some 'characters' living in their opal mines on the outskirts. Where all the signs warn you of the danger of running or walking backwards in case you fall down a deep shaft. And it's the perfect place to dispose of a body so that it will never be found again. But the town itself isn't like that at all.
For a start, it's not all underground. There are normal houses, shops, and businesses lining normal streets. There are normal, very nice people. As a matter of fact, mostly it looks like a normal outback town. Except for the mounds of dirt surrounding it for miles in each direction.
But of course, Coober Pedy and sleeping underground is one of those 'must do' experiences. So I did. I went to the underground motel, but it was booked out. Fortunately it's not the only underground motel in town, so I went to the next one. Booked out. As was the next one. The fourth, and more expensive, motel did have a room so I checked in. It's an experience you have to do.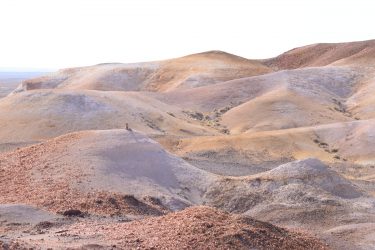 As the motel has wifi it was also a chance to catch up with the Wallabies/Ireland game played a couple of days earlier, which I hadn't seen. I love 'on demand' television! Well, I did, until the Wallabies lost!
As I didn't arrive in Coober Pedy until mid afternoon, and the first thing I did was have a shower and wash out the clothes I'd been wearing for three days, I really didn't have a lot of time to see anything much of the town, not if I wanted to get to Kanku-Breakaways for sunset. So after a quick drive through town, and a stop at the information centre, I headed out again.
Kanku is around 33k from Coober Pedy. It was beautiful when I could see the colourful hills in the distance as I was driving. It was stunning when I got there and saw them from the lookout. It was spectacular when the colour glowed in the sunset.
The perfect place to sit and watch the sunset with a glass of wine.
Then back to the motel for dinner, Wallabies, and importantly, sleeping underground. The ultimate Coober Pedy experience.
The thing about being underground is you can't see outside. Der! And you have no idea what is going on out there, whether it's 9pm or 9am, or whether it's clear or there's a storm.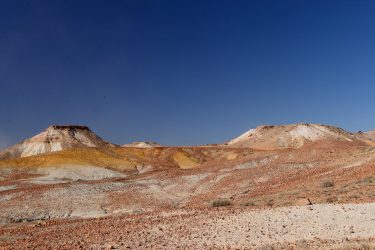 In the swag I fall asleep looking at the stars. If I wake up during the night I can easily see whether it's still dark, with lots of stars, or whether the sky is getting light. I can hear the birds as they wake up and herald the day. You can't do any of that underground, and it really bothered me.
I turned off the lights and lay down to sleep. And tossed and turned. And tossed and turned some more. I eventually fell asleep, and when I woke up again I had no way to get my bearings. Should I get up? Should I got back to sleep? I was still tired but wasn't sure if that was because it took so long for me to get to sleep.
I looked at the clock. 3am. Go back to sleep. Except I couldn't. I tossed and turned some more before eventually giving in and getting my computer out to sort photos and write some blogs.
I can say that I have the underground sleeping experience well and truly out of my system! I won't give it a fourth chance.
Eventually it was time to get up, pack up and have coffee. But before leaving Coober Pedy there was time to go through an old underground mine and underground house. And what I discovered was that the underground houses still have doors, windows, and sometimes skylights so they can see out. I could probably do that!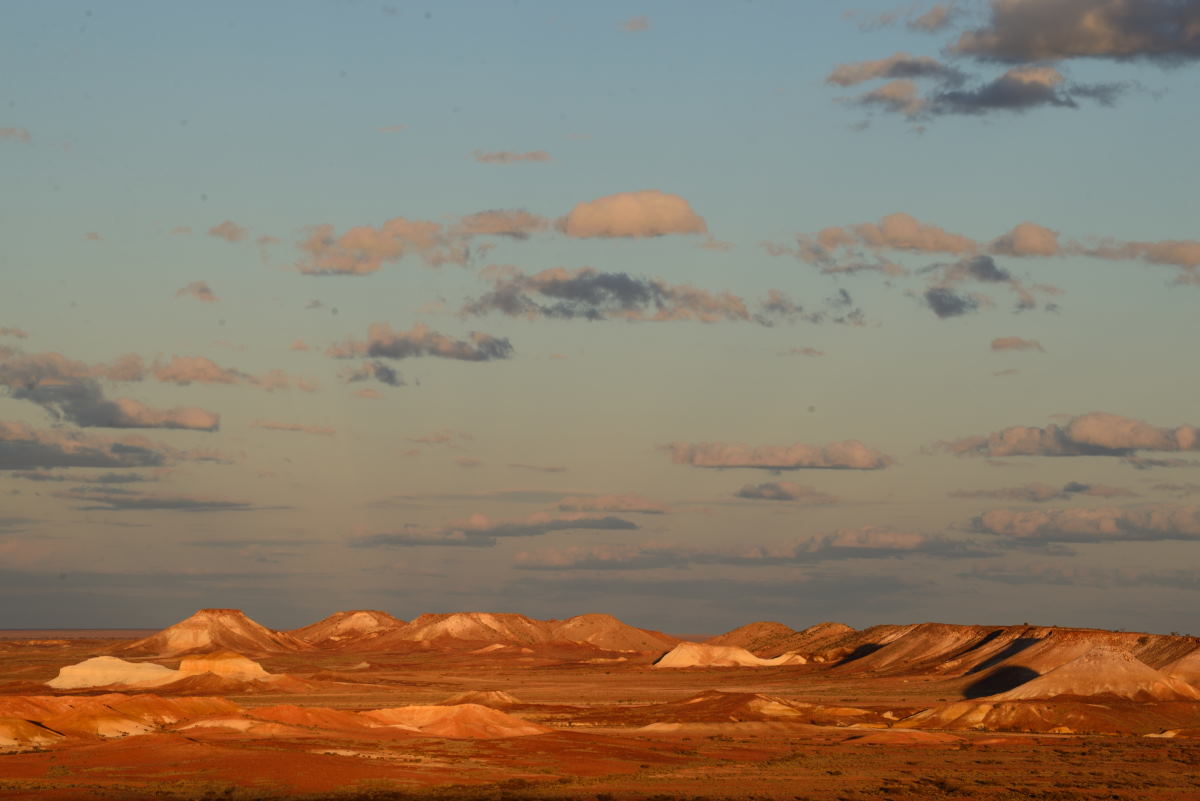 Coober Pedy – Kanku/Breakaways
Coober Pedy is on the Stuart Highway 847km north of Adelaide. It's also accessible via the William Creek Road from the Oodnadatta Track.
Kanku/Breakaways is 20km north on the Stuart Highway then around 11k along a dirt road, or go north on the Oodnadatta Road and turn left at the dog fence.
Attractions : Opals, opal mines, opal mining history, Kanku-The Breakaways
Must do: Sleep underground. There are a number of underground motels, including a backpackers hostel and a resort, and underground camping.
There is a reasonable IGA at Coober Pedy, lots of places to eat, a swimming pool and playgrounds for kids.