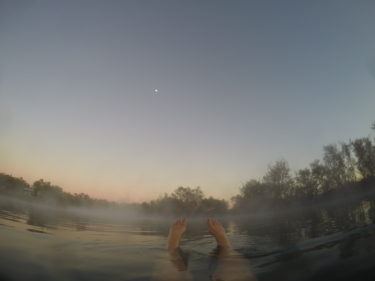 There's nothing like starting your Simpson Desert sojourn at Dalhousie Springs.
It really is worth getting up before sunrise to sit in the 38 degree pool and watch the sunrise through the mist. When everything is quiet, except for the sound of the birds greeting the day.
An almost full moon only adds to the magic. Especially when you're sitting on a pool noodle, just taking it all in.