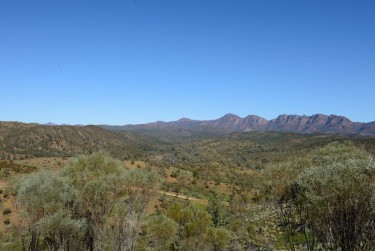 The Flinders Ranges is stunningly beautiful, and the best way to see it is walking.
There are walking tracks through gorges, along ridges, and of course up and down mountains. And the scenery in all of them is fabulous.
If you're there at the right time, the place is full of wildflowers, including whole vistas of Sturt Desert Pea.
If nothing else, you will get fit while you do all those walks!
[flagallery gid=71 name='Flinders Ranges']