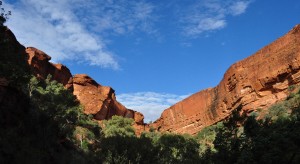 Australia is a country that gets under your skin.
The red dirt of the outback is justifiably famous. The red centre contains some of the most instantly recognisable and visited icons in Australia – Uluru, Kata Tjuta and Watarrka. Three places rich in the dreaming that is at the heart of the oldest culture on earth, and all three stained with the rich red of the desert sands. Add in the blue sky and the amazing wildflowers and birds you have the colours of Australia.
Even though the centre is desert, it's not just dry sand. All it takes is a few drops of rain for the red desert to come to life. Grasses and ferns in all shades of green grow from the sandy soil and on the red rock creating an amazingly beautiful contrast of colours. Some of them are so iridescently green that you'd swear they're plastic. If you ever see Central Desert Aboriginal Art with iridescent green colours you know it's been painted just after rain, and inspired by the fresh green grass growing all around.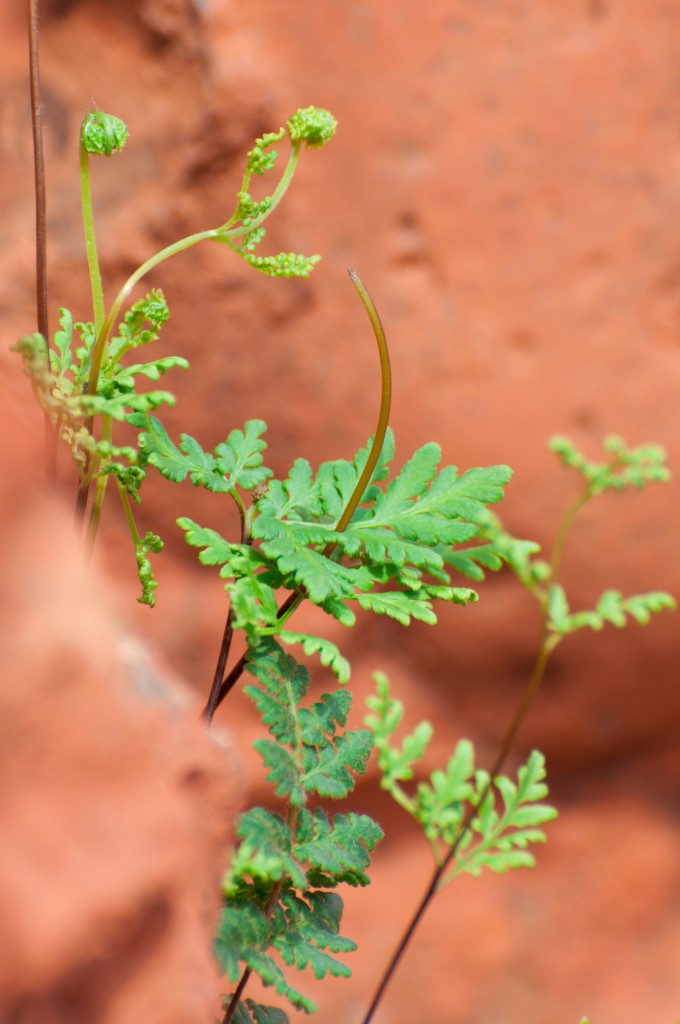 Then come the wildflowers. Most desert wildflowers are small and delicately coloured, and even when they're growing in masses they can be hard to spot amongst the grasses. But some can't be missed. Bright red flowers growing at the bottom of the clumps of grass give the Upside Down Flower it's name.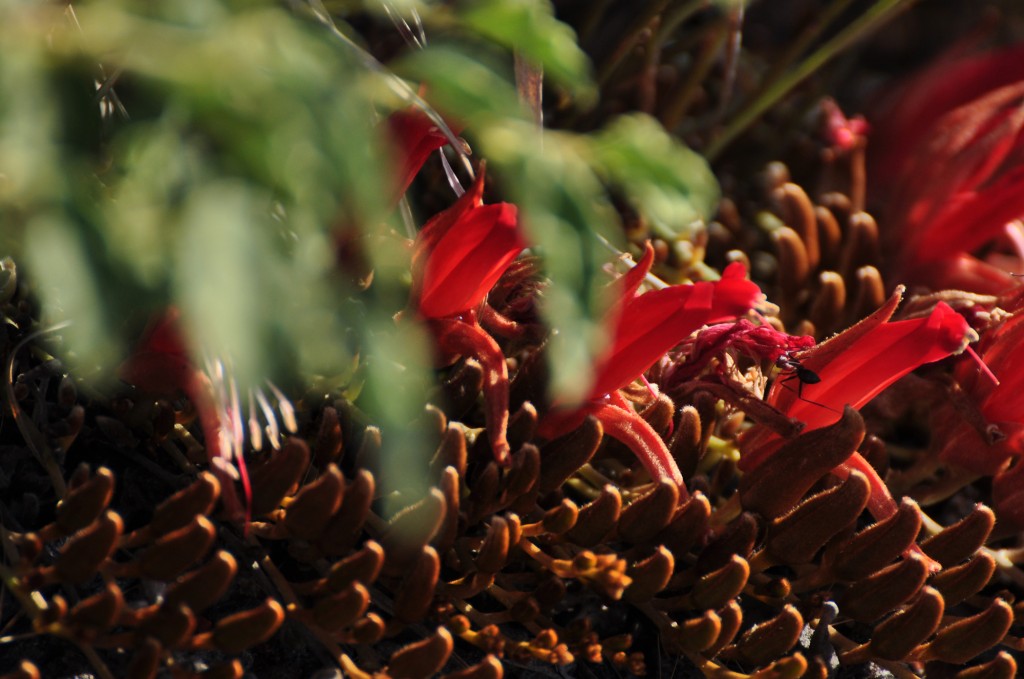 The yellow wattle gives the outback its unique smell, like burnt caramel popcorn. The wattle is our native floral emblem, and the perfect yellow of its flowers is the inspiration for the gold of our national sporting colours.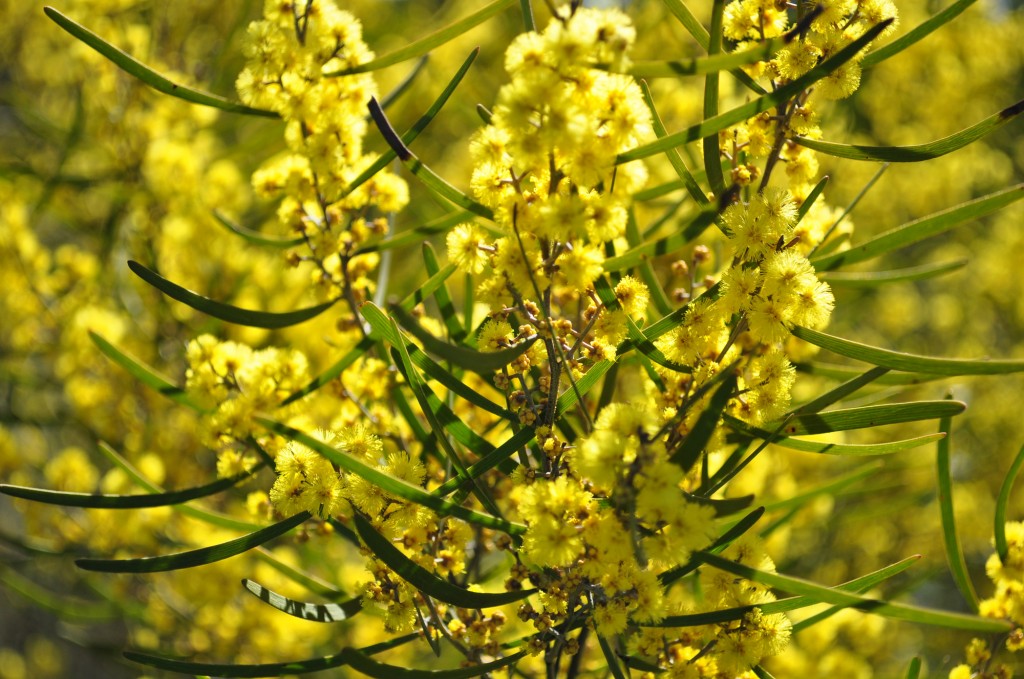 And of course there are the birds in all colours of the rainbow. Bright green, blue, red and yellow parrots, pink and grey galahs, glossy black cockatoos with red tails. And the whitest, white corellas. Huge flocks cover the gum trees and take off, squawking through the bluest, blue sky.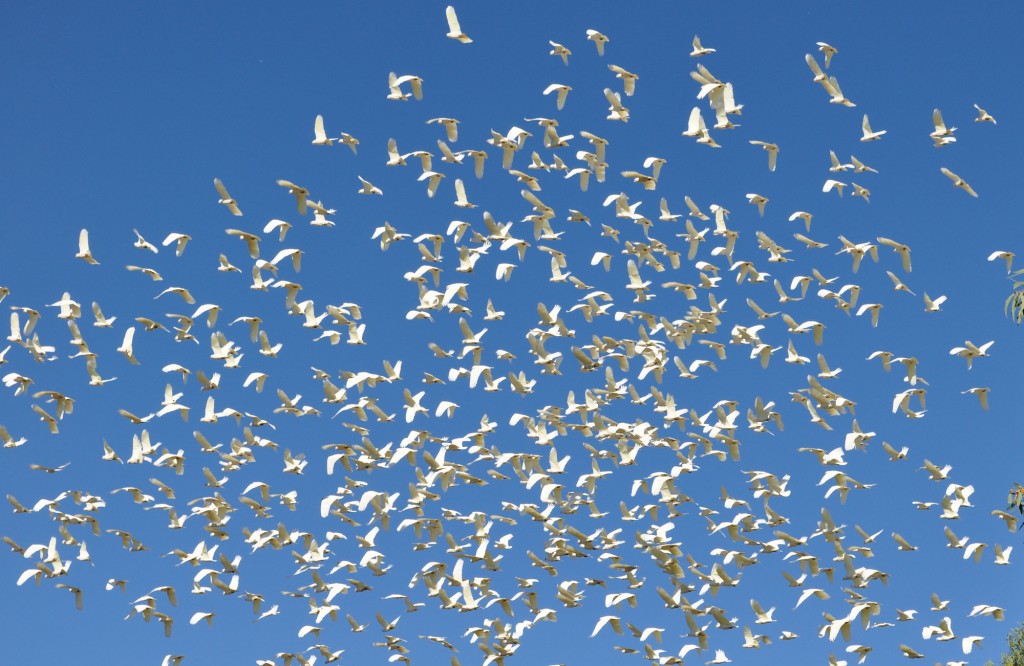 And if you think the sky is an amazing blue during the day, wait until just before sunset, when the sky fades to the deepest cobalt and the setting sun flares a golden yellow. A moment later it turns to orange, red and purple. As it fades to black a million stars appear in a sky that's best seen by a campfire or in a swag in the outback.