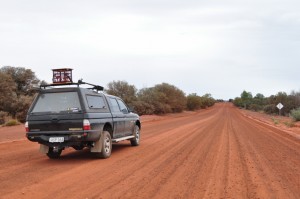 "I love our adventures" I say to Doc when we're travelling.
Usually this means "We're lost", but that's how we have our best adventures.
We have a philosophy when we travel – be prepared, but don't over plan. That means being flexible enough to take a detour on a whim, but prepared enough in case it doesn't work out. We always have lots of water, food, shelter and emergency equipment. And a map, blindfold and pin for an adventure into the unknown.