Like most places of interest on the Oodnadatta Track, Coward Springs was originally a siding for the old Ghan railway line. When they were putting the track through, somebody decided that the best way to get water was to sink a bore. Well, they got water – more than they expected. The water gushed out, and flooded the plain.
So now, like Mungerannie on the Birdsville Track, Coward Springs is a man-made wetlands in the desert.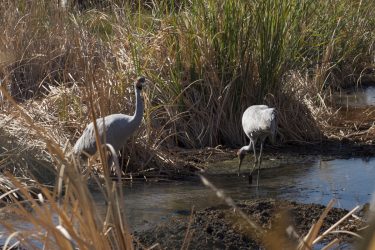 The bore has now been fixed so that water flows out at a much slower rate, and they have now built a spa around the outlet flow. The water then flows through to form a wetlands which attracts many birds to the area. While I was sitting in the spa, there was a pair of brolgas wandering through the stream just outside.
The spa itself is only small, probably only big enough for two people at a time. Sitting in it by myself was magic after the drive from Woomera, though I did expect that it would be warmer. It's a pleasant temperature, though not as hot as most of the springs I've experienced flowing from the Great Artesian Basin.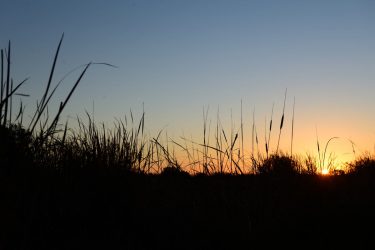 It is warmer first thing in the morning, after you've been standing in the cold watching the wetlands come to life with the rising sun!
I arrived around 2 in the afternoon, and went in the spa twice that afternoon, and again in the morning. Even though there were people around, both camping and just visiting, I didn't come across anybody else in the spa, and had it all to myself every time. The weather was stunning, but it's still the middle of winter so perhaps the thought of getting out of their winter clothes, getting wet, then having to get dressed again put them off!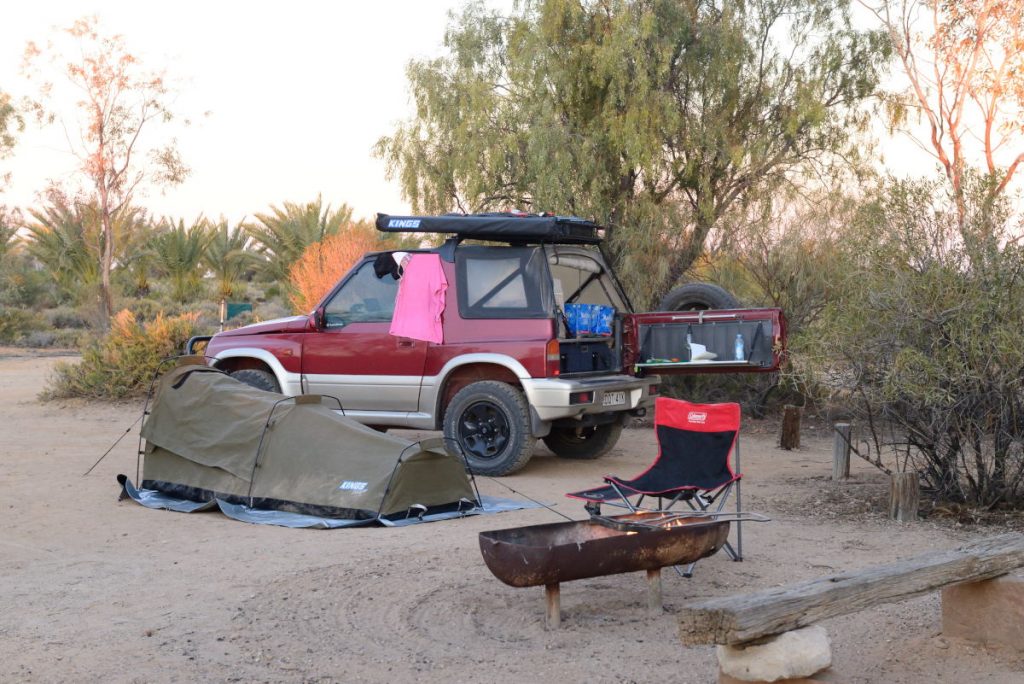 Coward Springs, Oodnadatta Track
$12 camping fee, includes use of the spa, and access to the museum.
Showers and toilets. Individual firepits provided in each campsite. Sites are separated by trees and provide enough privacy for you to feel almost alone.
No wood collection at Coward Springs – bring your own wood for a campfire.
Lots of birdlife for birdwatchers.