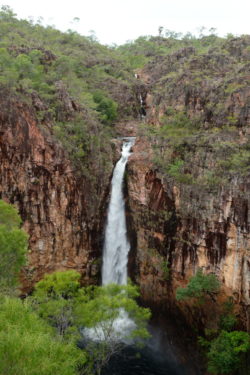 The big thing about the wet season in the Top End is … drum roll please … all that water.
Rivers, creeks, and water holes are full. Millions of litres of water pours over waterfalls.
But it doesn't rain all the time. The general pattern is clear mornings, with afternoon/evening rain. That's not guaranteed of course, sometimes it does rain in the morning, sometimes you get showers throughout the day. And sometimes you get amazing thunderstorms.
But even when you get showers throughout the day they don't last long. And it's warm, so you don't mind getting wet. Locals don't even bother getting out of the rain. It won't last long, and you dry quickly. The water also cools things down so is quite welcome.
And it means that some of the best things to see are only there in the wet. All of these things are a day trip from Darwin