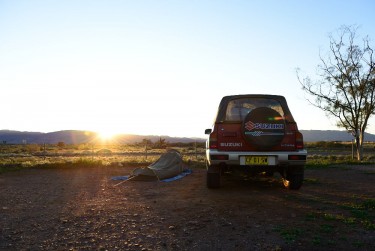 How romantic is it to throw out your swag and lie there looking at a million stars while you fall asleep?
To wake up with birds singing, and kangaroos hopping around your campsite.
Then get up, rekindle last night's fire and brew some coffee for breakfast.
Aah, freedom.
There is another side.