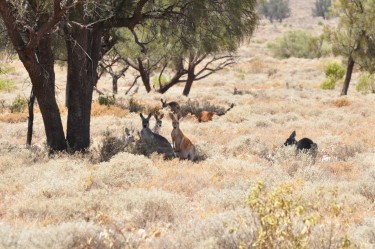 Kangaroos, koalas, wombats, echidnas, platypus(es??? – platypodes?), emus, wallabies, and more kangaroos. Everyone loves Australian animals.
What's not to love – they're cute, cuddly, and they sleep in the shade all day – or swim in the case of platypus. And as long as they're not spiders, snakes or crocodiles, or octopuses or some fish, or jelly fish, they're unlikely to kill you. Though that's not impossible either!
I once took somebody on an outback tour and her first priority? "I want to see a kangaroo".
So where are the best places to see them?