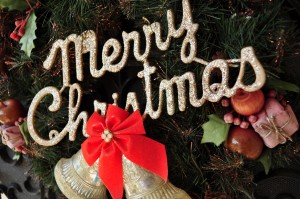 I'm a Christmas tragic. I love it – as you might be able to tell from the new site background.
I love the decorations and sparkle, I love buying, wrapping and giving Christmas presents, I love all the cooking and the entertaining.
And mostly I love the fact that it's hot and you can sit outside and, as Tim Minchin sings in one of my favourite Christmas songs, drink "white wine in the sun".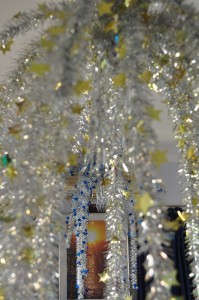 I spent one Christmas in England when my daughters were babies.
There were Christmas lights in all the houses, carollers
in the streets, decorations in all the shops, and Christmas parties everywhere. Everyone went over the top with their celebrations – just my thing. But I hated it.
It was cold. Very cold. It didn't get light until late and then got dark early in the afternoon, making it difficult (for me anyway who wasn't used to it) to go out with a baby and a toddler. Both of whom also hated the cold.
It just didn't feel like Christmas.
Very year on 1 December I put up all the decorations in my house. There are sparkly things hanging from the ceiling, things on walls, candles, Christmas trees, santas, and singing fluffy animals. This year there's even a tinsel fountain hanging over the kitchen sink.
Yes, tacky I know, but I don't care.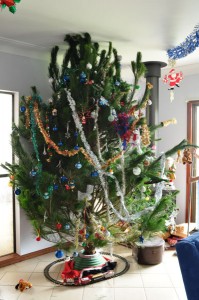 And I always get a real tree. A big one, that touches the ceiling.
When I first started buying my own tree I lived in a small terrace house in Darlinghurst with my sister (also a Christmas tragic). We bought a real tree and carried it home from the shop, one of us at the front of the tree among all the pine needles and one at the back. When we put it up in the front room it took up so much space we had to move all the furniture out. It was fabulous!
Now I have Christmas plates, glasses, cups, mugs, bowls, tablecloths, teatowels, placemats – everything you can think of. I even have special wine glasses and champagne flutes for Christmas. It's a lot of effort and expense to go to for things that only get used for 1 month a year (for me Christmas lasts all December), but it's worth it.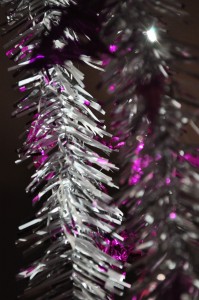 And for me it all culminates on Christmas Eve when I cook our family Christmas dinner. Usually, because it's the middle of summer (and after cooking a hot dinner for 26 people one year when it was 35 degrees), we have this cold, but this year my parents will be celebrating with us for the first time in around 20 years. There'll also be my kids, Doc's kids, and our first grandchild, even our children's other parents are invited. There'll be turkey, chicken, pork & ham, roast vegetables and gravy with all the trimmings.
And my famous Australian Christmas pudding. This is based on a recipe handed down from my grandmother, but as I don't like sultanas and raisins I swap them for all Australian fruits. The fruit is already soaking in lots of rum and one week before Christmas eve I'll make the pudding, boil it in the pudding cloth & hang it up.
And, of course, lots of champagne.