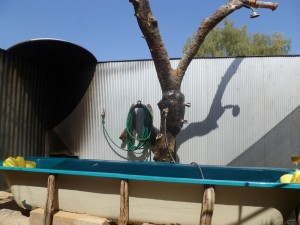 Outback Australia travel stories are dominated by blokes in big 4WDs, yet many travellers these days are women. And they're not all travelling quietly along beside their men, nor do they travel with men at all.
A travel story with a difference, Two Sheilas in a Ute are two "women of a certain age" travelling the outback, camping under the stars, visiting many of Australia's iconic places, and having fun as only girls can. From visiting outback festivals, to digging out unique 'pampering' experiences such as a sunset mudbath in Eulo, Two Sheilas in a Ute aim to show that outback travel does not have to be difficult and blokey, and you can do it in a 2WD vehicle (with a few modifications) without a man in tow.
But it's not all glamour. There are still long distances to travel, sometimes in very remote areas where the possibility of something going wrong with the vehicle is high. And, of course, camping out and cooking over a campfire – gourmet meals of course!
Is preparation, common sense and an adventurous spirit enough to get us through?
I will be writing about and photographing our adventures for my website, but am looking for other magazines or websites to write stories for (I have to pay for this trip somehow).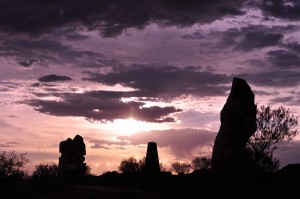 Whether it's a story and photos on outback festivals – we'll be visiting Blackall Heartland Festival from 25 May – 3 June, Poddy Dodgers Festival in Croydon on 23-23 June, Big Red Run – a 25km foot race over 6 days for charity from 6 July, and the camel racing season commencing in Bedourie on 13 July. In between we will be watching the Finke Desert Race in the Northern Territory on 8-10 June – or other parts of our adventures I'm happy to write about it.
And of course, watching lots of outback sunsets.
We will also be filming extensively, with a series about our adventures in the planning.  If you would like a one-off show or a short series on our adventures, or if you want to send a crew out to film part of our adventure we can talk about this too. If you'd like to see our adventures – start lobbying your local TV stations to pick it up.
The two sheilas will start our next trip at the Lovedale Long Lunch in the Hunter Valley on the weekend of 18/19 May, from there we will travel to Blackall in Queensland for the Blackall Heartland Festival, one of the biggest cultural festivals in outback Queensland. And that's only the start of the adventure. We plan on driving out to Uluru and back via the Gulf, visiting festivals, watching the Finke Desert Race, and fishing for barra in the Gulf country.
We are planning on travelling for two months, and more details on the itinerary can be found here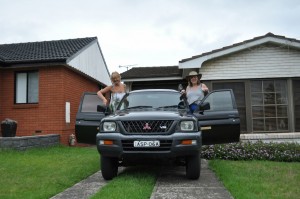 Kathleen Swinbourne is a traveller, writer and landscape photographer. She has written opinion pieces for the Sydney Morning Herald and the Australian, and appeared on television, including as a panellist on Beauty and the Beast. She is currently writing a book on her travel experiences. Having been a passenger on outback trips with her partner, she has now taken over the driving to travel with a friend.
Helen O'Leary has been a mental health professional all her working life. Her adventures in travelling around Australia are her way of now taking care of her own mental health.
Kathleen and Helen met when their oldest daughters played netball together many years ago. They bonded over a shared conviction that if they had to get up at 5am on a Sunday in winter, and stand at a cold, windy netball court all day then they deserved a bottle of wine while doing it. After years of being single mothers they've successfully seen their children reach adulthood, and they're now kicking up their heels travelling around Australia.