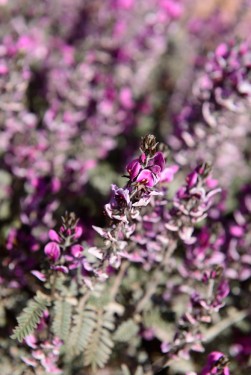 I cannot believe how absolutely, stunningly, jaw-droppingly, beautiful the Australian outback, and the desert countryside is.
If I could put more superlatives into that sentence I would. The desert is beautiful, and I am in awe. I don't mean beautiful in the way that 'deserts have their own beauty', I just mean beautiful.
Of course, it's not always like this, but it's been raining. Not while I've been here, but beforehand. Small amounts of rain, followed by sun, then more rain, sun, and rain again. All of which creates perfect conditions for plants to grow, and gives plenty of feed and water for the animals.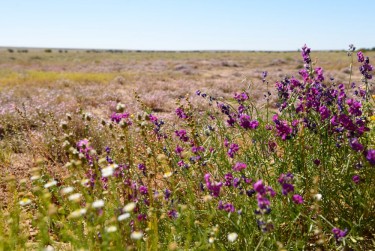 And it shows. The desert is blooming. Wildflowers in yellows, white, purples, pinks, and red are growing everywhere. I've even seen Sturts Desert Pea, although that's not generally out until spring. Contrasted against the red of the sand and the blue of the sky it makes a scene like no other.
It's everywhere, but the dirt roads seem to be the best. The Birdsville Track, the Cordillo Downs road from Birdsville to Innamincka, canyons and gorges, the Strezlecki Track.
Some of the flowers are showy, but some are so small you don't even notice them until you get down to ground level. Unless you keep looking down while you're walking you'll miss some of the most beautiful ones.
This is exactly why I have a four wheel drive: so I can travel to places and see things a standard car wouldn't take me. I couldn't care less about getting out there with the big boys doing rock climbing and driving through mud. But the ability to get out and see something like this is magic.
I don't have the words to do it justice, so here are some photos.
[flagallery gid=72]